Exercises for your Beautiful and Healthy Menopause
Exercise is said to alleviate the symptoms of menopause. When your body loosens, you will feel refreshed. We are going to introduce you to some exercises that you can do easily anywhere and at anytime.
Adjust Autonomic Nerves
・For people who cannot sleep well or wake up at night
Many people complain trouble about sleeping in their menopause when the autonomic nervous system is disordered in addition to the rapid growth of female hormones. Not only by not sleeping well, but sometimes by other symptoms such as, waking up at midnight by hot flash, lack of sleep due to cold hands or feet, or wanting to go to the restroom at midnight. Sometimes it can be stressful since people around you cannot understand what you are going through.
Quality is more important than quantity when it comes to sleep. We will introduce you to some exercise that may help you get a good sleep. These exercises can help you not only when you cannot sleep, but also when you feel irritated so try them out in various occasions.
A Breathing Method to Adjust Autonomic Nerves
・Recommended for these following symptoms
Insomnia, hot flash, irritation, anxiety, headache, lack of concentration, etc.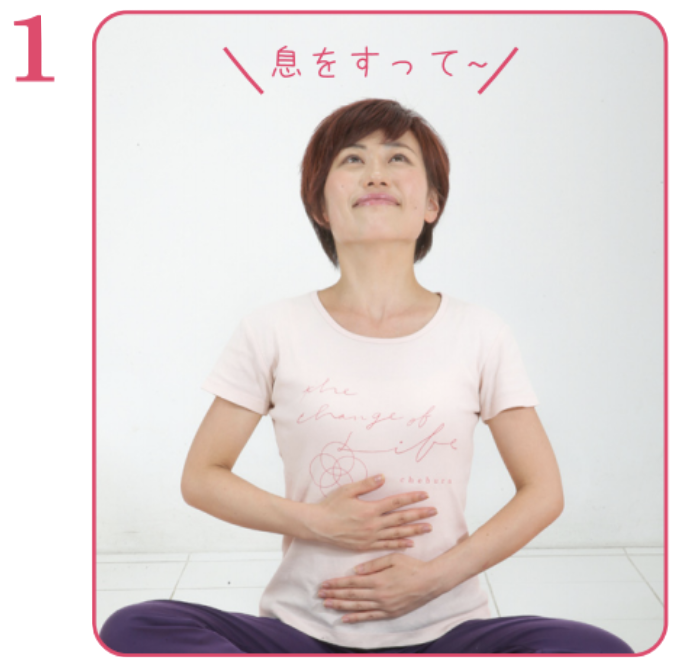 ① Breath deep from your noeswhile tilting your head slightly up.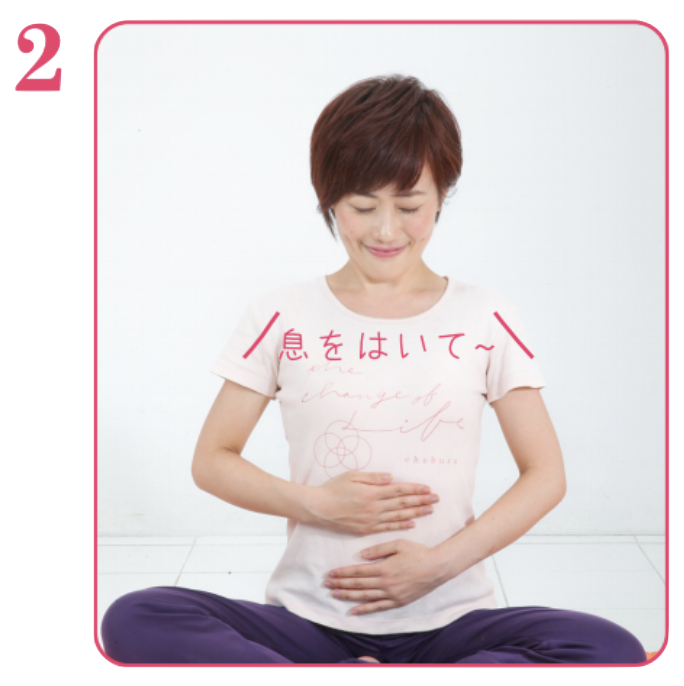 ②Breath out gently from your mouth while pulling your chin down. Imagine making a double chin rather than looking down.
At the root of our neck, there are concentrated areas that work on the relaxing nerves of our autonomic nervous parasympathetic nerves. By moving in conjunction with breathing, you can adjust your autonomic nerves and help you relax.
Kyoko Nagata